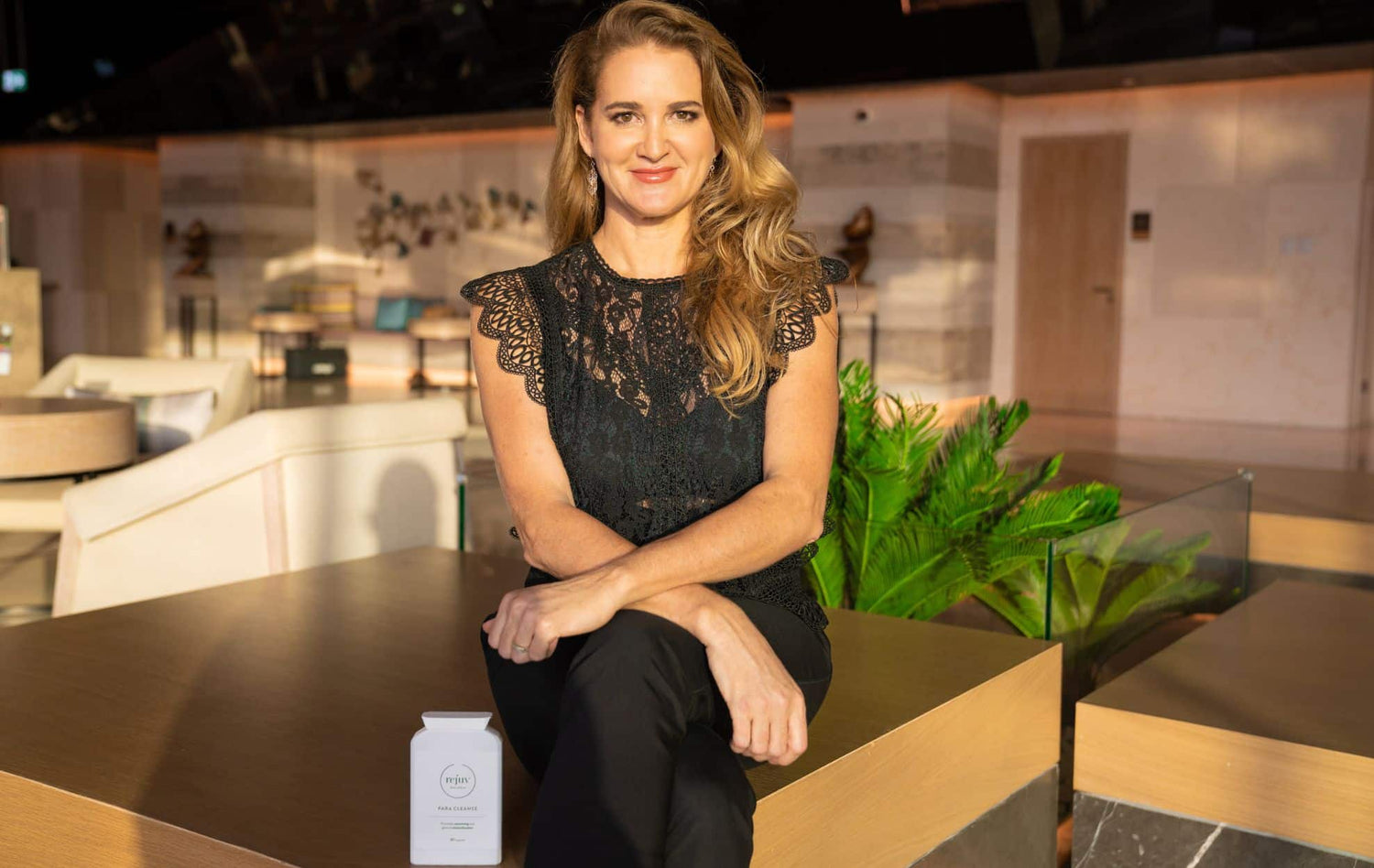 Hello, I'm Dr Simone Laubscher
I'm the Co-Founder of Rejuv Wellness Clinics, and I specialise in Naturopathy, Nutrition, Functional Medicine and longevity. I hold a BSc in Science and Nutrition plus a Masters and PhD in Nutrition and Naturopathy. I'm also currently doing another PhD in Neuroscience. I am the Co-Founder of The Laubscher Method and the Formulator of Rejuv Wellness and WelleCo whole food supplement collections. I'm passionate about empowering you to break free of your health challenge, to give you tools to 'Bio Hack Your Biology', allowing you to find your bespoke healing road map so you can have long-term health and longevity, so you can live a life you love. I believe that the fuel one eats, coupled with the function of all 11 systems of the body, is the key to creating each client's unique healing and wellness protocol. The human body has many similarities, but no two people are the same, so a tailored protocol must be designed for each person, generating the keys they need to transform their health.

After years of horrific domestic violence in my late 20's I ended up with anorexia and bulimia. Years later I also had fertility issues due to this trauma and also recovered from breast cancer. Based on my 25 years of experience plus the many health issues I have personally faced I developed the Laubscher Method, which includes the Rejuv Triple R Principle and the Seven Pillars of Wellness combined with a Home Urine Test Kit to assess each client and create a wellness protocol to support your body's natural ability to heal itself and to Bio Hack Yourself into wellness.

'I have been formulating whole food supplements for over 20 years, born out of my frustration with the vitamin industry becoming synthetic and not producing effective synergistic blends that I needed to heal and go on to help thousands of others. I hand-pick every natural ingredient in my Rejuv Wellness Collection, responsibly sourced and organic, to bring the most effective supplements to nurture your health and healing. My goal is to help you feel strong and alive so that you can thrive. I'm committed to empowering you to own your wellness journey, and I help you find your bespoke road map to navigate your journey for long-term health and vitality.' Simone Laubscher PhD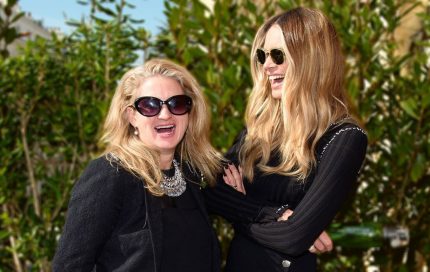 Biography Dr Simone Laubscher 
Dr Simoné is a leading expert in healing and restoring internal imbalances and has been at the forefront of functional medicine and wellness for 25 years. Simoné is highly sympathetic to the cumulative impact of day-to-day stressors on individuals' mind-body balance. She has carefully created results-driven wellness protocols and formulated 35 whole-food supplements to restore individuals' health.

Dr Simone has treated thousands of clients like you from all over the world and has seen clients virtually and face-to-face throughout her 25-year career. Elle Macpherson is one such client who came to see Dr Simone in 2012, suffering from many health issues, including inflammation, hormonal imbalances, sugar cravings, weight gain, low energy, poor sleep, and digestive issues. Elle had tried many things to improve her health, but nothing worked. This was because Elle had functional imbalances, and her body was letting her down because it didn't have the right tools and protocol to heal. Elle was also taking more than 10 top brand supplements, all synthetic so they were being flushed out and not helping her wellness at all.
Helping Elle with her wellness journey is how Dr Laubscher became involved with WellecCo, at the grassroots. Elle remarked that she didn't want to take our Rejuv capsules and asked Simone to formulate a complete wellness elixir in powdered form that she could mix in water daily. This is how The Super Elixir was born! Dr Laubscher is still the formulator for WelleCo and business partners with Elle in WelleCo and has gone on to formulate the entire Welleco line.

Dr Simone has treated clients from all over the world. Whether they were born into Royalty, such as Zara Philips, they appeared on the front cover of magazines like Elle Macpherson, on TV screens like the Kardashians or regular people like you and me and mums and dads you see at the school gate. Treating clients since 1998, Simone has realised that we are all the same, with the same issues, the same imbalances, the same fears, and we all need mind-body balance to achieve long-term wellness.

Since we are all identically different, Simone and her husband Dirk Laubscher created The Laubscher Method, which they have been using with great success for decades, which allows them to find your bespoke healing protocol, balance your 7 Pillars of Wellness, and through our home naturopathic test, determine what bespoke supplements you need to fast track your healing. Simone doesn't just treat your condition. She looks upstream to treat you holistically, giving your body what it needs to heal and remove your emotional blocks to healing. Modern medicine doesn't have the tools to treat you holistically and get to the root cause of your issues, offering band-aid solutions to many conditions, and she is here to fill that gap for you.
Dr Simone specialises in;
Obesity-related issues such as metabolic reset, eating disorders, thyroid, diabetes, long-term weight loss
IBS / Gut disorders
Gut – Brain imbalances such as depression/anxiety, stress / adrenal fatigue and ADHD
Fertility and Hormone Regulation (I had fertility issues and went on to have three children naturally)
Immune-related illnesses such as cancer and Hashimoto's
Detox, Parasite / Candida Cleanse and Lyme Disease
Longevity / Disease Prevention / Biohacking
Finding your unique healing and wellness protocol known as The Laubscher Method, allowing you to Bio Hack your unique Biology into optimum health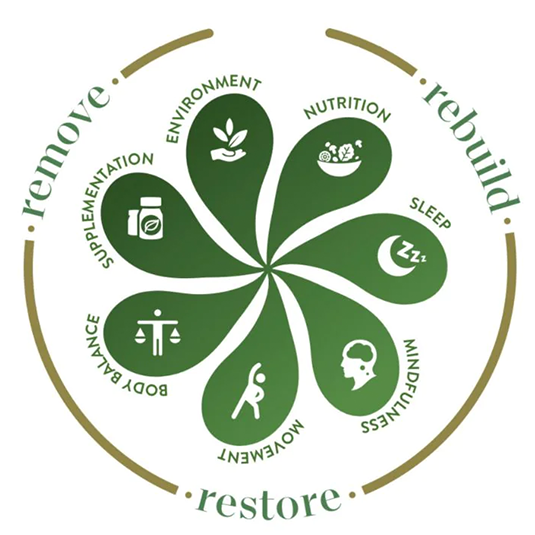 Focus On The Seven Pillars Of Wellness
The Laubscher Method looks at you from 7 angles through the Seven Pillars of Wellness; nutrition, whole food supplementation, mindfulness (using neuroscience ), sleep, movement, body balance and toxic environmental load.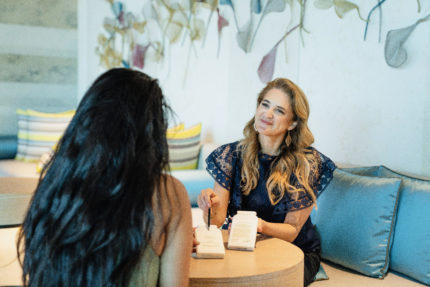 Beyond Symptoms: Find the Root Cause of Health Issues
Simone's ethos is that a holistic, scientific and naturopathic approach that involves looking beyond symptoms to find the root cause of health issues is the only way to break the vicious cycle of disease and bring about long-term healing and restoration. One must investigate the emotional, physiological, lifestyle, and genetic factors to correctly diagnose and treat one's imbalances. By adopting this approach, the client gets well and stays well. There is no greater gift than to assist a client in vibrant health and to give them the tools they need to stay well long term! 
Merger to Create Rejuv Wellness
Laubscher Co-Founded Rejuv Wellness 20 years ago, uniting with my husband's practice in London, The Back Clinic, with her chain of clinics called Active Anti-Ageing. The Back Clinic has been on Harley Street since 1998, specialising in spinal rehab. From merging these two Harley Street clinics, The Back Clinic and Active Anti-Aging, Rejuv Wellness was born.
Expansion into the UAE
Dr Simone spent 17 years treating clients in London, continues to treat clients virtually all over the world and has since opened another clinic with her husband Dirk in The United Arab Emirates. The Rejuv Wellness team focuses on restoring your health foundations and bringing you into a state of pure and complete wellness and rejuvenation.
Health Expert Speaker & Media Commentator
Dr Simoné has written for and was named a Forbes Wellness & Longevity Expert. Simone has been featured in The Times, Vogue, Elle, Tatler, Marie Claire,The Evening Standard, Women's Health, Huffington Post, Slimming, Harpers Bazaar, New Idea, The Daily Mail & many other publications. Dr Simone Laubscher PhD regularly publishes on the Rejuv Wellness Blog, and she is a contributing author to the Kora Organics Blog and POOSH blog, for Kourtney Kardashian. Dr Simone is also the guest on many high profile podcasts including Marie Claire Arabia in April 2023.

Dr Simoné speaks at many international conferences including March 2023 in Mayfair London for the Louis Vuitton and LVMH group for International Women's day, sharing all about her Laubscher Method, 7 Pillars of Wellness and how to thrive with work life balance. Simone was also the key note speaker at The World Bio Hacking Summit in Dubai in May 2023, seaking to over 500 attendees.

Dr Simone also has a Global Vision to reach well beyond her immediate communities through charity work including her Rejuv Orphanage, with 30 little girls in Warangal, India and various other charities in Africa.

Click here to contact or book Dr Simone Laubscher as a speaker and have her contribute to your publication.