OUR PHILOSOPHY
Your personal wellness journey is like climbing a mountain. Some of us have bigger mountains to climb than others, but regardless of the size, to climb any mountain well, you need the proper tools, protocols and support.
We are here to provide bespoke physical, mental and emotional support so you can conquer your mountain and live a life you truly love. We don't just want you to climb your mountain well in the short term but also move down the other side elegantly and have the tools you need to have long term abundant health.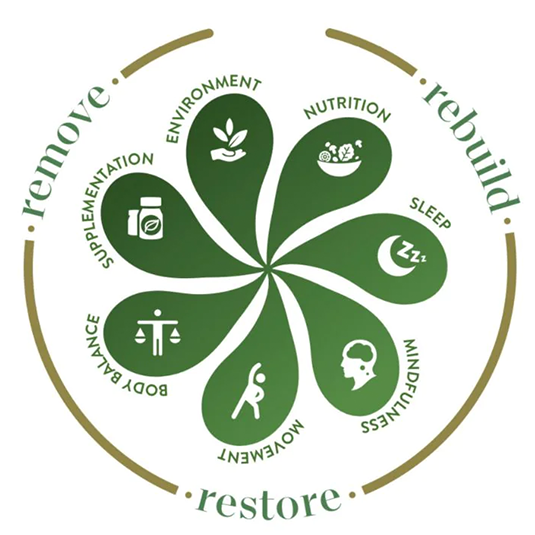 Rejuv's 7 Pillars of Wellness
At Rejuv Wellness we look at you holistically with our 7 Pillars of Wellness so we can get to the root cause of your issues. The goal is to remove your toxic load, rebuild your health, and fully restore the foundations of your health.
REMOVE

The physical, emotional & environmental toxins that are making you unwell.

REBUILD

At a cellular level, so all your organs, muscles, bones and 11 body systems function harmoniously, allowing you to move into wellness and reach your goals.

RESTORE

The foundations of your health so you move into optimum long-term wellness.